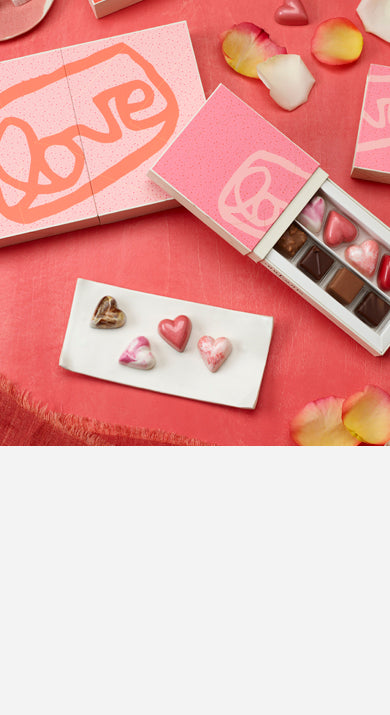 Say I love you in chocolate.
Valentine's Day
LOVE Chocolate Box

Love has many forms—all of them deserve chocolate. To celebrate, we created a collectible, keepsake box in collaborat...

Petit Valentine's Day Boxes

Say a lot...with a little! Our petit Valentine's Day boxes offer the same pucker-inducing, chef-inspired heart bonbon...

Grand Valentine's Day Box

Show love in the biggest way possible with our grand Valentine's Day Boxes. Elegantly presented in our signature foil...