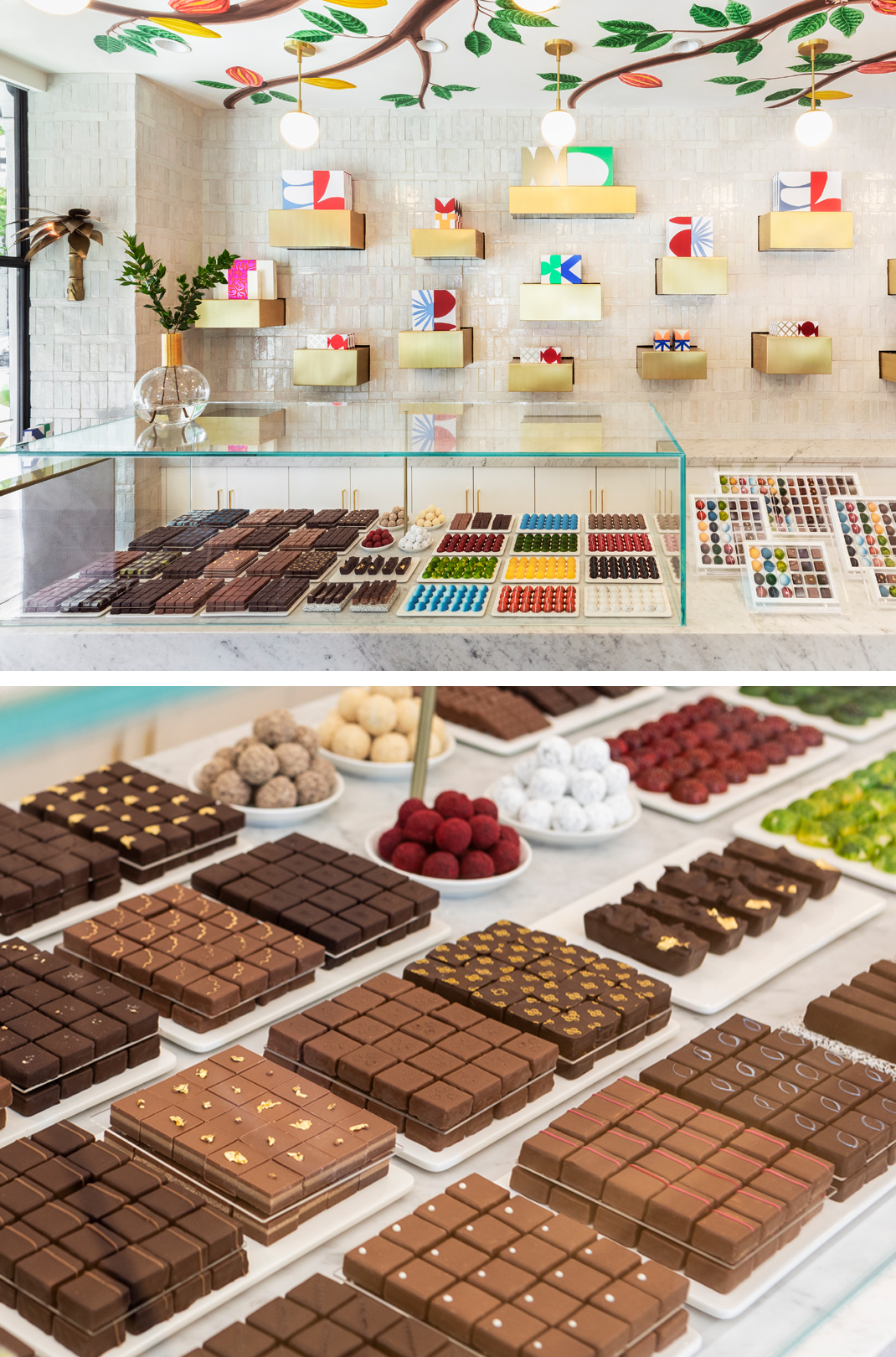 Our home is your home.
Just one block off Rodeo Drive, our shop is located at the corner of Brighton Way and Camden Drive. Redesigned in 2019 by Nate Berkus, it's an aromatic and inviting place to savor our full collection. A ceiling mural of a cacao tree painted by Los Angeles artist Maggie Lochtenberg ensures you know the purpose of your visit.
Un caffè, per favore.
Inspired by Europe's great cafés, our walk up cafe is a local institution that serves a full menu of espresso, coffee, tea and cold drinks. We're proud to serve Counter Culture Coffee, Rishi Tea and a daily selection of baked goods from FARMSHOP. With outdoor seating, the Cafe is the perfect place to enjoy the Beverly Hills street life.
Location & Hours
Hours
Chocolate Shop:
Mon - Fri: 11 to 5
Sat: 11 to 4
Sun: 9 to 2
Café:
Mon - Fri: 7 to 5
Sat: 8 to 4
Sun: 9 to 2
In a pinch? Order ahead.
Need to be quick? Our chocolate can be ordered for easy pickup. Simply select pickup at check out.
Shop Now