andSons is a 2nd-generation Beverly Hills chocolatier. Led by two brothers born into fine chocolate, we offer a collection of modern and classic bonbons which combine the time-honored processes of our European past with the inspiration and creativity of our Los Angeles roots.
Not your Mom's chocolate shop.
Except for us, it actually was.
It was the year 1983
Our Mom opened teuscher chocolates of Switzerland in Beverly Hills at a time when finding European chocolate in America was near impossible. Her weekly shipments of Dom Perignon champagne truffles quickly gained a cult following and her shop became the go to spot for fine chocolate. In 1995, she expanded with a European-style, walk-up café and the corner grew to be a Beverly Hills institution. While Mom treated customers to the very best European truffles and pralines, we got a world-class education in chocolate.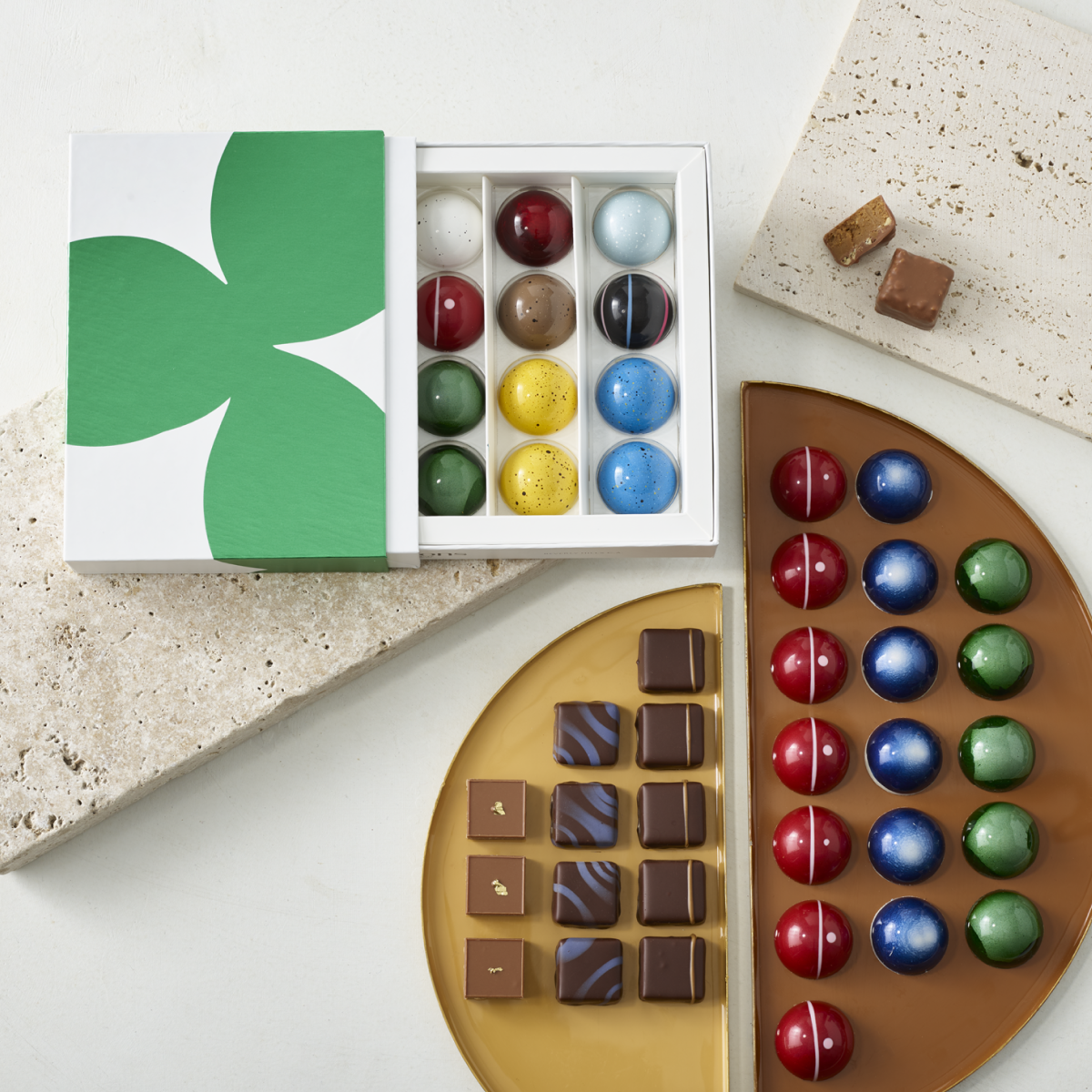 Jump to 2019
Taking over the business from Mom, we parted ways with teuscher chocolates with the goal to reimagine fine chocolate in a more modern way. Customer tastes and expectations had changed over the years and with the American culinary arts catching up to the Europeans, it was time for our own brand of chocolate. Out went cliche gold boxes and in came modern flavors and presentations influenced by our CA roots. Our approach to sourcing was no different: seeking out transparent, sustainable and ethically produced chocolate. Does Mom approve? You bet.
Welcome to the next generation of chocolate lovers!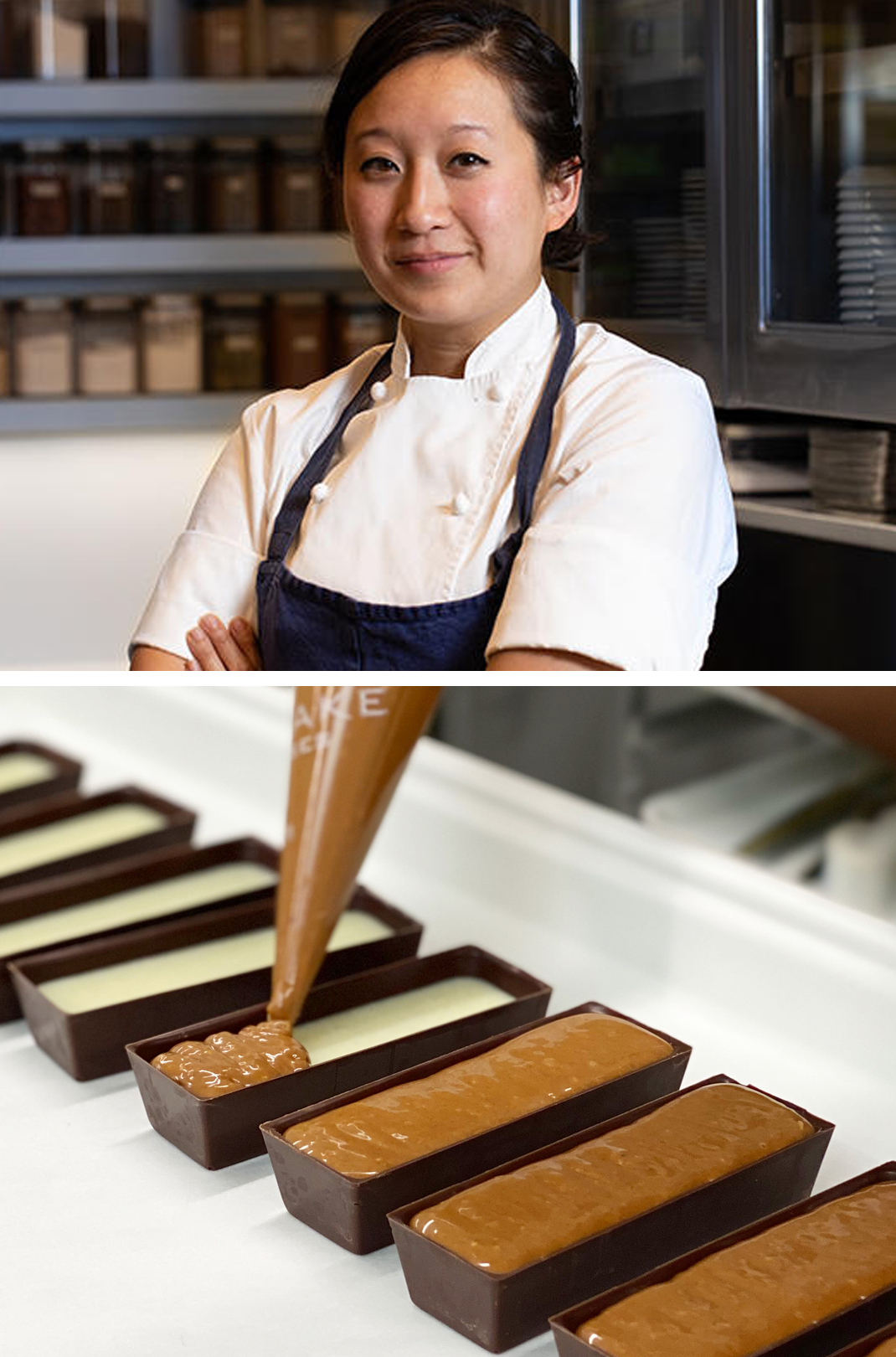 Beverly Hills origin,
world-class reputation.
Our kitchen, located in LA's Arts District, is led by Chef Sandy Tran. An accomplished chef, Sandy previously held the position of Pastry Chef at The French Laundry in Napa Valley. She is a graduate of the Culinary Institute of America and under her guidance, our culinary team handcrafts all our confections using an ingredient-first approach. Working with artisanal chocolate makers, specialty providers and seasonal produce, they hand-select ingredients to highlight flavors and textures to make every bite a heavenly journey. Sandy is also the sister we never had.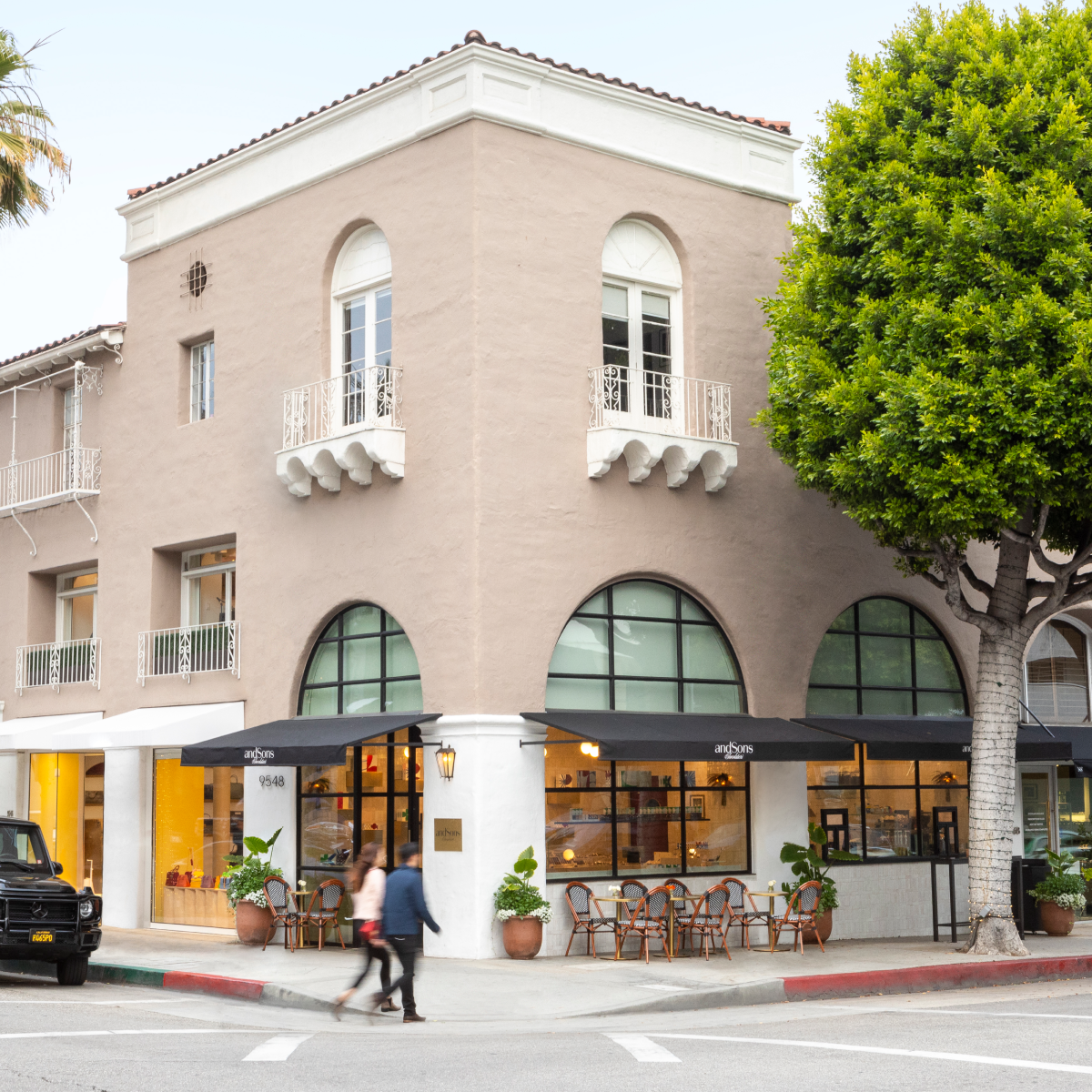 Visit our shop and café
Located in the heart of Beverly Hills, our store is one block from Rodeo Drive at the corner of Brighton Way and Camden Drive. Designed by Nate Berkus, our shop and cafe are the perfect place to experience all we offer.
Location & Hours